How to Conduct Simple and Effective Inspection an Air Conditioner
Posted in :
Home
on
by :
Rad Center
Comments: 0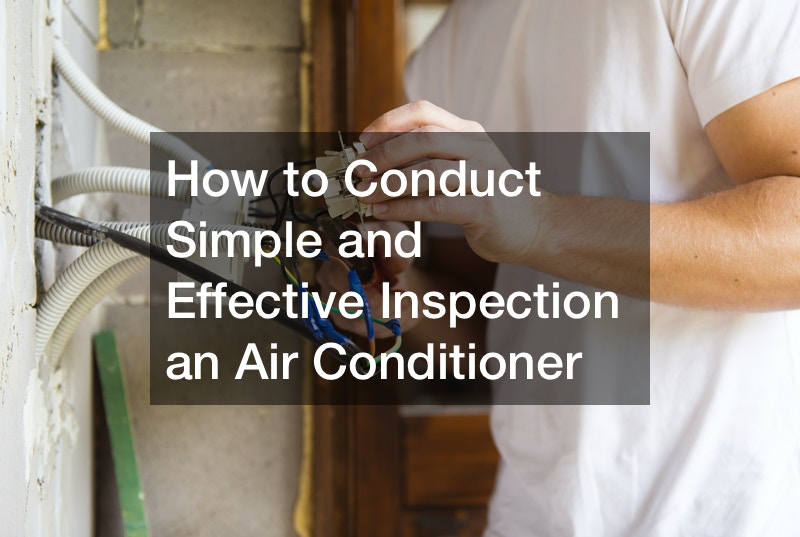 Having your air conditioning unit inspected will not only boost energy efficiency, but also improve eating and cooling system's efficiency. General AC inspection may involve.

First, switch off the power to the unit and then clean the external condenser unit and its components, which are primary in pushing heat from indoors to outdoors.

Inside the box are coils of pipe surrounded by thousands of thin metal "fins" that allow the coils to exchange heat over a larger surface area. To guarantee optimal air flow, prune plants several feet away from the unit.
Use a fin comb to straighten any bent fins and added lubricating oil to the motor. Ensure the evaporator and condenser oil are also clean.

Clean the drain pan and condensate line of debris that may block the pipe, causing water to overflow. And make sure the hoses are secured and fit properly. Check that the hoses are securely fastened and fit appropriately. Clean the Air Filter from any build up or dust by gently brushing or vacuuming. This improves indoor air quality and allow motor to function optimally for a more energy efficient unit.

Cover the Exterior Unit to prevent ice, leaves and dirt from entering the unit. Close duct openings in ceilings, walls and floors where cold air enters the room to save considerable amounts of energy. Finally, ensure to have AC inspection by a professional every year before the cooling season begins.
.