Top Questions to Ask a Fence Installer Before Hiring Them
Posted in :
Home
on
by :
Rad Center
Comments: 0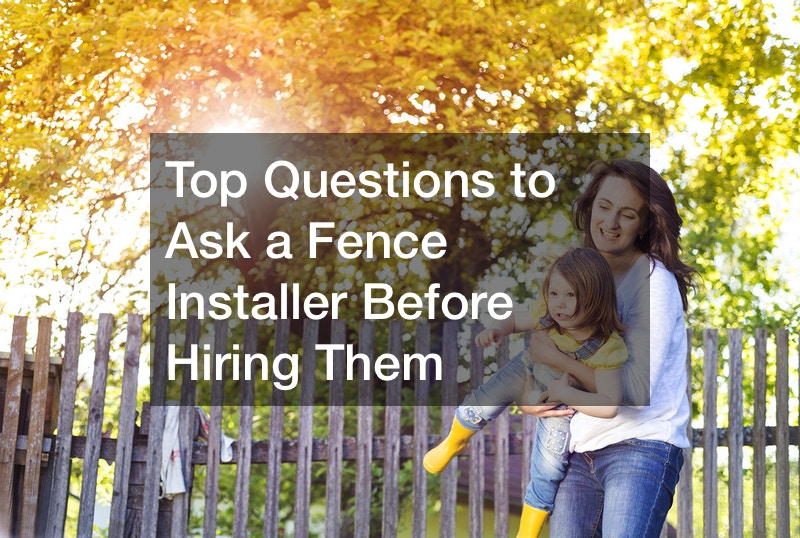 If you are considering hiring a fence installer, you should always do your research first. This means making sure they have the proper experience and expertise to deliver you a beautiful new fence. Keep reading to learn what questions you should ask a fence installer before hiring them.
First, ask for references. When asking for references, ask for two references of fences completed in the last six months and two that were completed a couple of years ago. This will give you an idea of what you can expect your fence to look like immediately, and what it may look like after a few years.
Second, ask for a copy of the insurance. Of course, you want to make sure they have general liability, but you also want to make sure they have workers' compensation insurance. Workers' compensation insurance covers employees from accidents while they are working on your property. If they get hurt and are not insured, a lawsuit could end up at your front door.
Third, ask about the payment schedule. Most fence installers will collect a deposit before they start their work and then collect the rest of the cost at the end. Other fence installers may ask for progress payments throughout the project. Whichever payment schedule they use, make sure you are aware of it and never pay more than 50% of the total cost for the deposit.
To learn more, watch the video above!
.