An Introduction to Forklift Attachments and Their Purposes
Posted in :
Home
on
by :
Rad Center
Comments: 0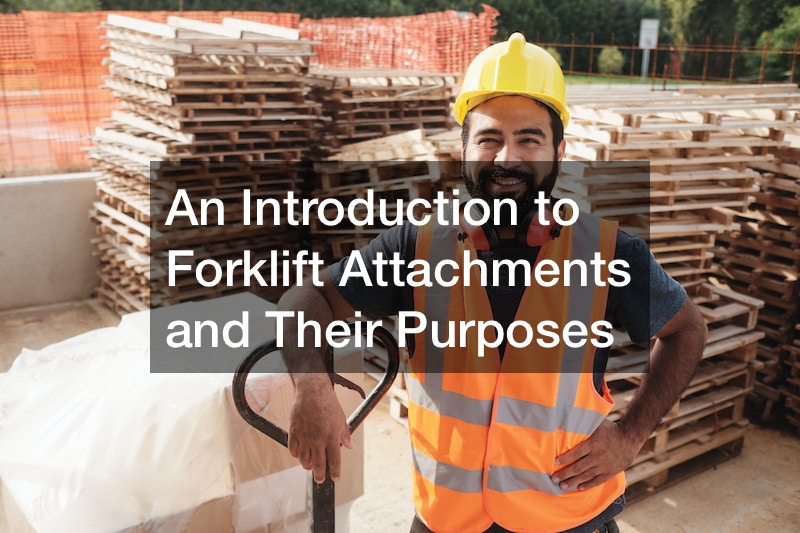 Material handling can be simplified, made safer, and more productive with the help of forklift attachments. A basic and standard forklift can perform multiple tasks in addition to the more common moving and carrying duties when outfitted with various forklift attachments. With the right attachments, your business will save time and money by reducing the time your forklift operator must spend handling materials.
Some of the most popular forklift truck attachments are side shifters. They help lift heavy loads and are ideal for adjusting and moving loads on shelves and in narrow warehouse aisles. Operators find it much simpler to align pallets without moving the entire forklift truck. Clamps for paper rolls are yet another beneficial forklift attachment. They are common in paper production, newspaper printing, tissue production, and other paper handling sectors. The automatic control of these attachments helps to prevent paper roll damage.
Fork positioners allow you to handle loads much more quickly and effectively. The operator can more precisely align pallets thanks to the hydraulic control of the forklift positioners. Appliance clamps come in both flexible and rigid versions. Their primary responsibility is moving and stacking pallets of merchandise without pallets. Appliance clamps help securely transport goods like washing machines, refrigerators, and televisions.