3 of the Cheapest Minecraft Server Hosting Services
Posted in :
Home
on
by :
Rad Center
Comments: 0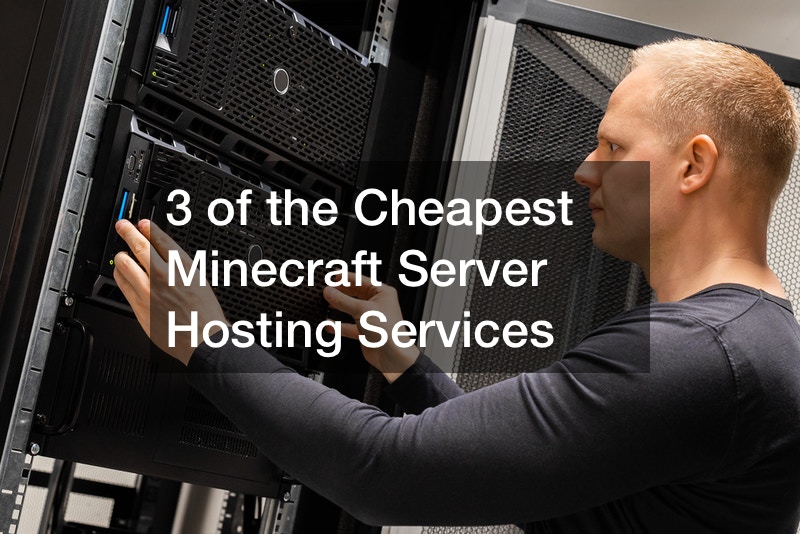 The video talks about finding the cheapest Minecraft server hosting services and getting the power you desire without paying a super-hefty price.
Shockbyte is the first service the speaker mentions. Shockbyte offers a reliable Minecraft service that starts with a lovely price of $2.
50 a month. In addition, the performance of the service is excellent as it was created with Minecraft in mind.
The $2.50 package also comes with 1 GB of RAM and 20 whole-player slots. The site calls it the Dirt plan, but it might work out well for those who aren't seeking anything overly powerful. On the other hand, it's an excellent option for a beginner who wants to take some of the stress off of his or her wallet. Players who want more RAM and player slots can pay up to $22 a month for such services. The service provides up to 9 GB of RAM and 180 player slots. Unlimited bandwidth and disk space are available even on the cheapest plan.
Anvilnode is the second spot the speaker talks about, and he says it is a fantastic option because of its speed and performance. Users can get almost everything unlimited for the low price of $4 a month. Finally, the video's speaker talks about a few more amazing plans for Minecraft enthusiasts.