What Really Happens To Fuel Oil During The Petroleum Refining Process
Posted in :
Home
on
by :
Rad Center
Comments: 0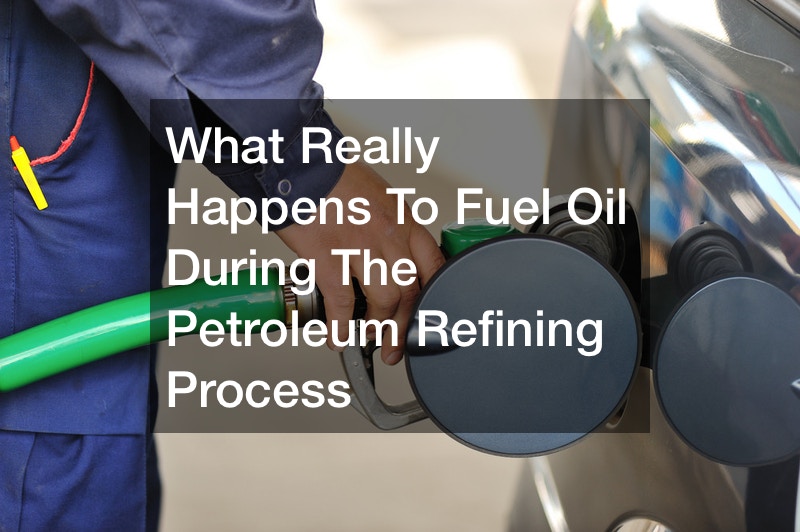 The petroleum refining process starts with distillation. Here oil is heated and eventually becomes vapor. This vapor is fed into the distillation unit, whereby it rises and cools to turn back into liquid. The next step is to collect the liquid using stacks of trays and separated by weight. The light liquid will require less processing before it can be used.
The heavier liquids need to undergo more processing before they are set for use.
Cracking is then used to maximize the usefulness of heavy fuel oil. This heavy fuel oil has very long strings of carbon and hydrogen molecules. These molecules are broken down into smaller chains with the help of a catalyst making the heavy oils lighter. Reforming is a process that increases the amount of gasoline that emanates from crude oil. Another product that comes from the distillation of crude oil is naphtha. This product has a more complex structure, unlike gasoline. The naphtha molecules are transformed into usable gasoline-like molecules through reforming.
Blending is when different distilled refinery products are combined to make finished petroleum fuels. For instance, gasoline is blended to achieve octane standards hence creating grades of gasoline that are seen at the pump, such as regular, mid-grade, and premium, which are crucial in meeting the needs of particular engines. Treating is used in producing cleaner gasoline which is safe for use.
.